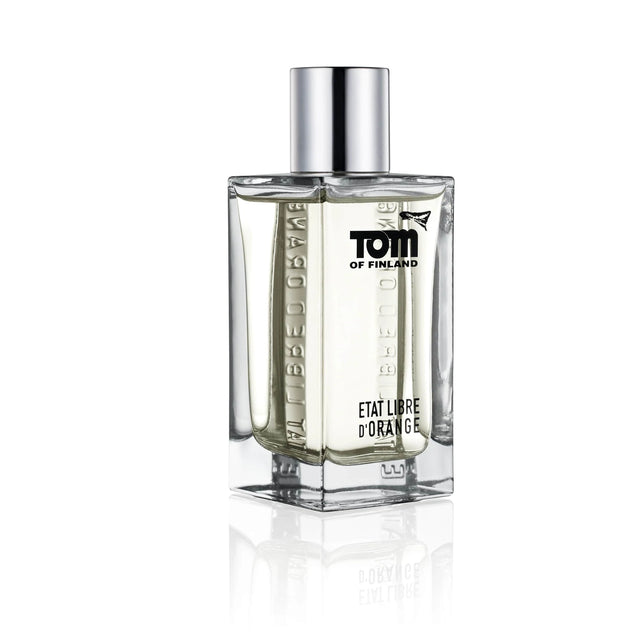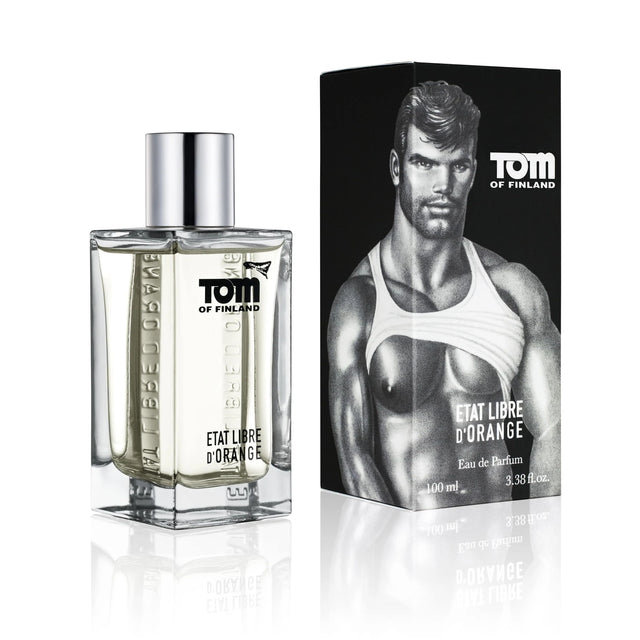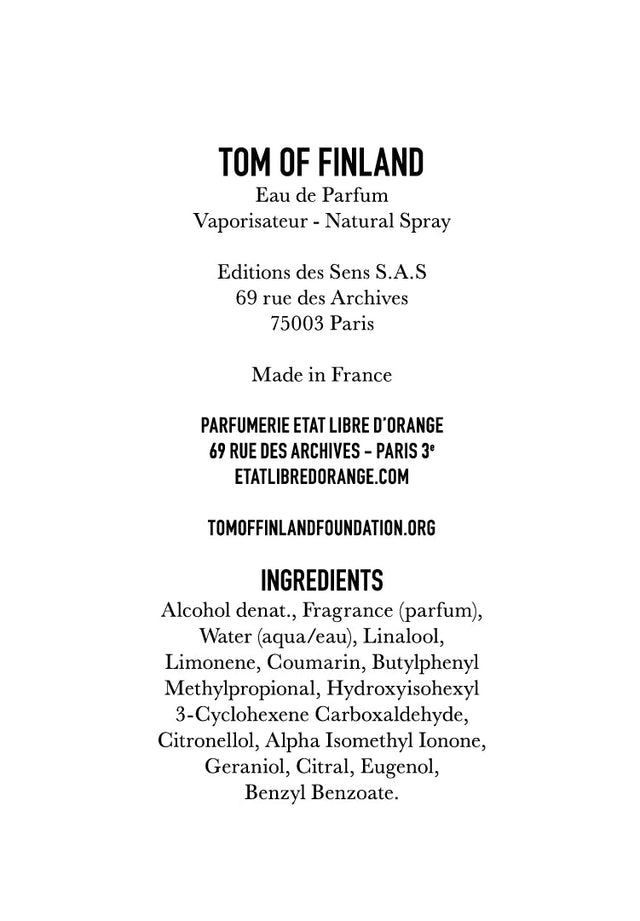 Tom of Finland feels clean, like a shaving from a cake of soap. It is an ode to the beauty of the male body and to the radiance of the natural self.

For this man, clothing becomes a jewel-case that serves to reveal the true erotic power of the flesh. Tom of Finland is a breath of fresh air, offering unrestricted access to the immense outdoors, the depths of the forest, with notes of birch leaves, cypress, galbanum and pine at its heart. Straight, gay… These words are irrelevant here. Tom of Finland is beyond sexuality — he is sex, in all its fullness and magnitude, open and erect. Fantasy clings to him like his leather jacket, with suede, musk, and ambergray in the base notes. His belt is fastened with an accord of pepper and spicy-fresh saffron, tangled with a blond suede sensuality on a vanilla bed of tonka bean and iris. This is a man who wants to play, to love, to die and be reborn, again and again. Tom of Finland is a tribute to tomorrow's glorious possibilities.
Product Details
MAIN NOTES
Top notes: Aldehyde, Lemon
Heart notes: Birch Leaves, Pine, Pepper
Base notes: Vanilla, Ambre Gris, Suede
About the Brand
Etat Libre d'Orange is an ambitious, audacious perfumery — passionate, exuberant, liberated. Free to create. Free to love and be loved. This is a different kind of perfumery – intelligent, with a point of view. A whimsical perfumery that uses irony to hone the names of its scents. A spirited perfumery that shakes up prejudices and stirs up ambiguities. A perfumery that plays with ideas and reinvents the pleasures to be found in the sense of smell, through sublime, delicately composed juices. These are juices composed from first-rate, living matter that fuses with the skin so they can only belong to the person who wears them. Juices that are fashioned without constraint or compromise. Juices that are designed to disturb, to touch, to tempt, to thrill. And seduce, seduce, seduce. Juices that are created to extend the confines of perfume, to overcome the forbidden, to break the rules. To rebel. To exist, at last.
This is why the brand has met a growing number of passionate fans who see in Etat Libre d'Orange its singularity, its sincerity, and its adherence to its ethos: luxurious, provocative, sometimes ironic, often subversive, and always elegant. In ten years, Etat Libre d'Orange has become a respected constituent in the world of perfume.
Pickup currently unavailable