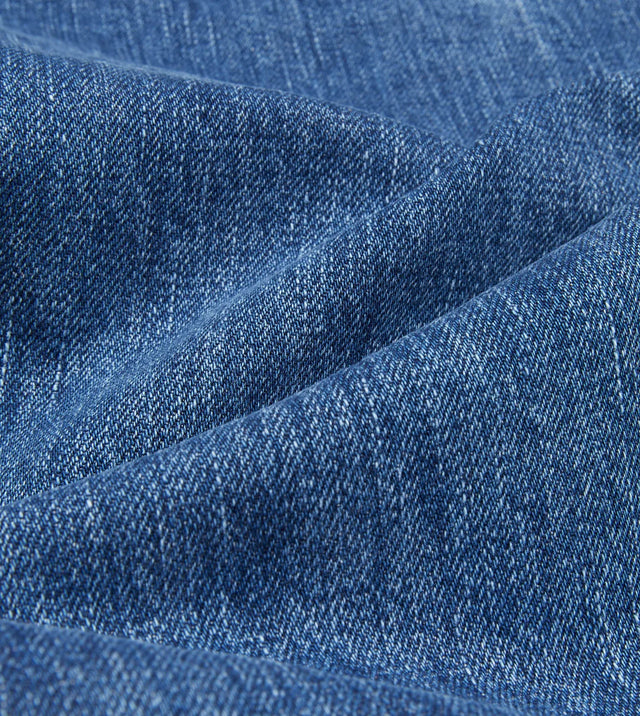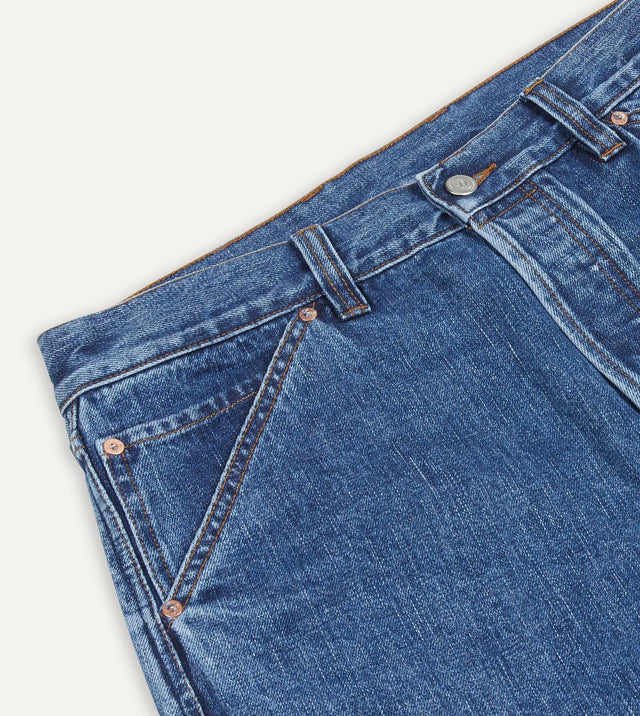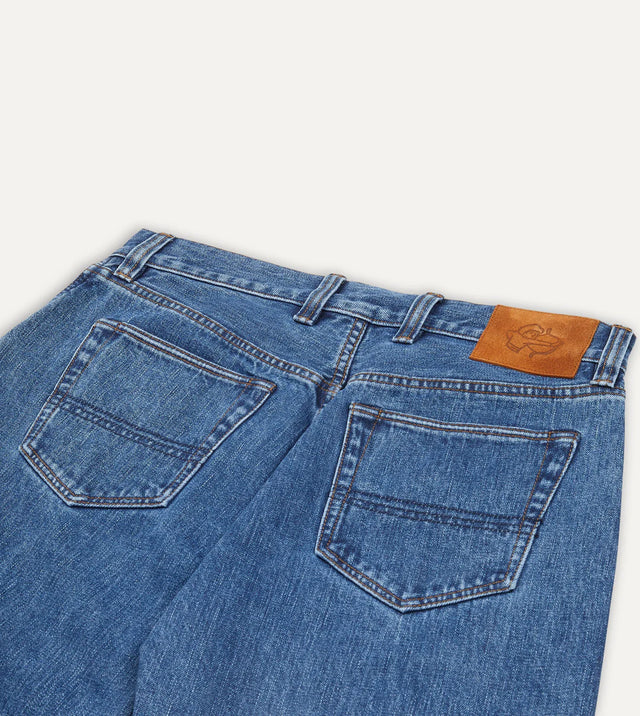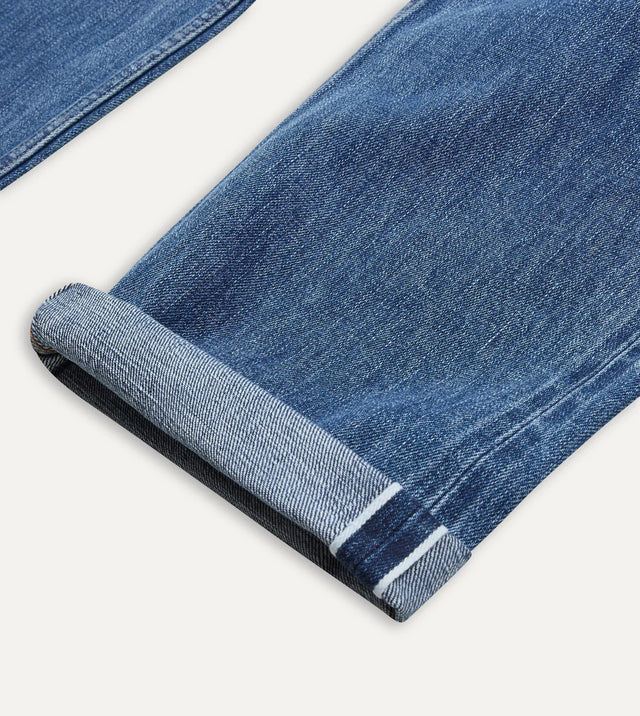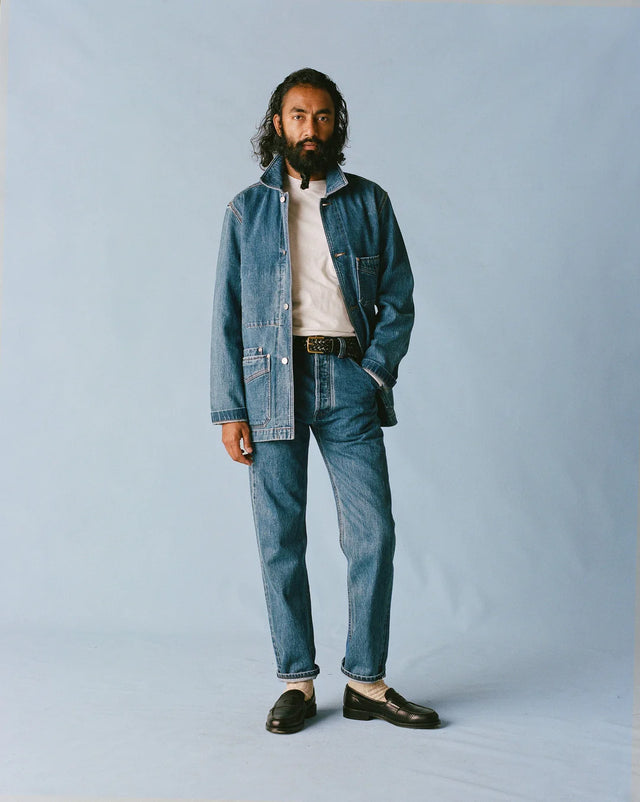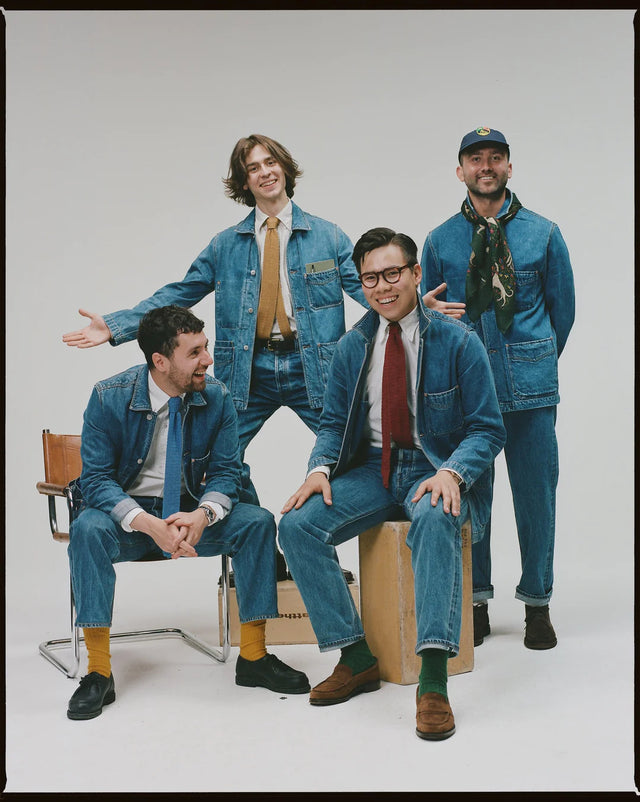 by Drake's
Drake's 14.2oz Japanese Selvedge Denim Five-Pocket Jeans - Bleach
100% Cotton. Made in Portugal. This classic pair of jeans is constructed from a high quality 14.2oz selvedge denim from Okayama, Japan. The denim is woven on an extremely rare shuttle loom, and is dyed with natural indigo. Cut with a slim leg and a slightly higher rise, the jeans are finished with copper rivets and a unique slanted pocket design.
Product Details
100% Cotton
14.2oz Shuttle-Loomed, Natural-Dyed Indigo from Japan
Made in Portugal
Pre-Washed
Copper Rivets
Hidden Rivets in Back Pockets
Slanted Pockets
Sizing
Fits true to size
Regular fit, designed to be comfortable and not too slim
About the Brand
The Drake's story starts in 1977 when Michael Drake started selling a small range of colourful scarves bearing his name. Moving into the production of ties and accessories soon after with an easily recognisable handwriting which gained popularity quickly. Drake's continues to produce the finest quality products with their signature style, the ties all completely hand made in their London factory and clothing and other accessories with some of the worlds best manufactures. Now under the creative guidance of Michael Hill the brand uses a modern viewpoint on design while utilising time honored skills and techniques to create truly unique pieces.
Pickup currently unavailable