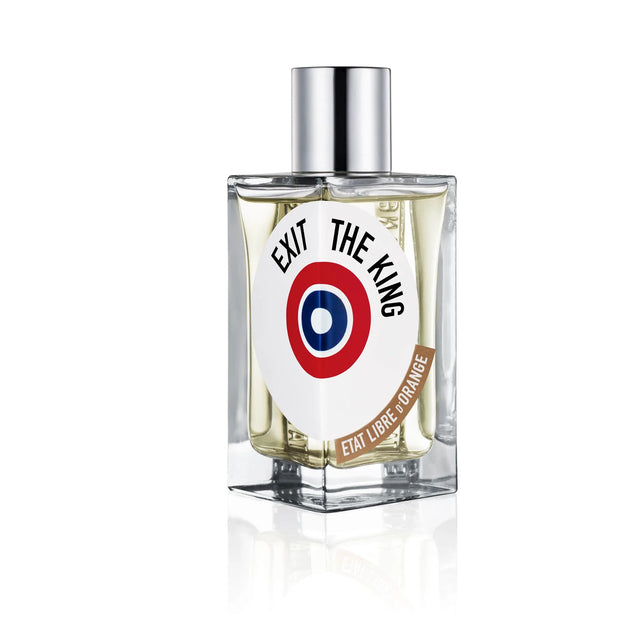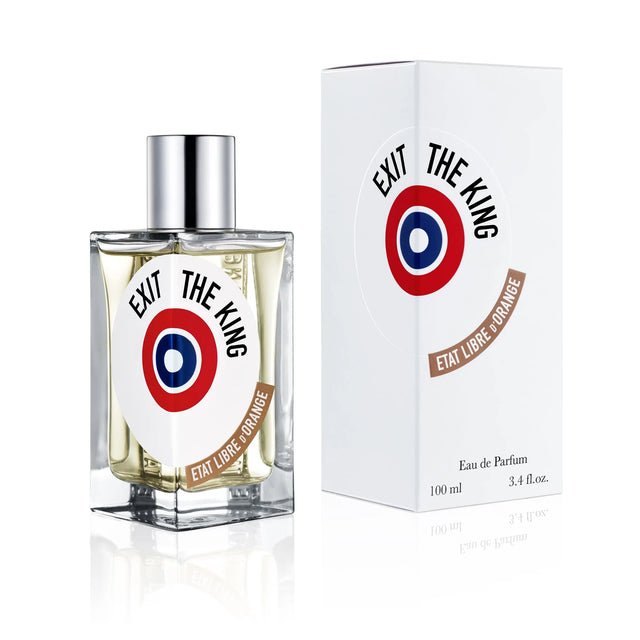 The curtain rises on a state at the corner of 69 rue des Archives, in the Marais, Paris. A place that is like a frontier, where the old world ends and the new world begins. The pale moon can be seen lowering over the towers of Notre Dame in the distance. A man and a woman are in a perfumery, surrounded by bottles. He has yielded in submission to a fallen sovereign and is condemned to the ultimate fate. She is the new soul, the new role, she is desirable and she has conquered. She is the denunciation, a touch condescending. The fluttering of her eyelashes declares she is the one whose hour of glory has arrived, a scent testing blotter in hand.
Product Details
MAIN NOTES
Top notes: Timur JE™, Soap Foam Accord (Aldehydes & Musk), Pink Pepper JE™
Heart notes: Jasmine e-pure JE™, Rose Superessence, Lily-of-the-valley Accord
Base notes: Patchouli, Moss Absolute, Sandalwood Accord & Orcanox™
About the Brand
Etat Libre d'Orange is an ambitious, audacious perfumery — passionate, exuberant, liberated. Free to create. Free to love and be loved. This is a different kind of perfumery – intelligent, with a point of view. A whimsical perfumery that uses irony to hone the names of its scents. A spirited perfumery that shakes up prejudices and stirs up ambiguities. A perfumery that plays with ideas and reinvents the pleasures to be found in the sense of smell, through sublime, delicately composed juices. These are juices composed from first-rate, living matter that fuses with the skin so they can only belong to the person who wears them. Juices that are fashioned without constraint or compromise. Juices that are designed to disturb, to touch, to tempt, to thrill. And seduce, seduce, seduce. Juices that are created to extend the confines of perfume, to overcome the forbidden, to break the rules. To rebel. To exist, at last.
This is why the brand has met a growing number of passionate fans who see in Etat Libre d'Orange its singularity, its sincerity, and its adherence to its ethos: luxurious, provocative, sometimes ironic, often subversive, and always elegant. In ten years, Etat Libre d'Orange has become a respected constituent in the world of perfume.
Pickup currently unavailable