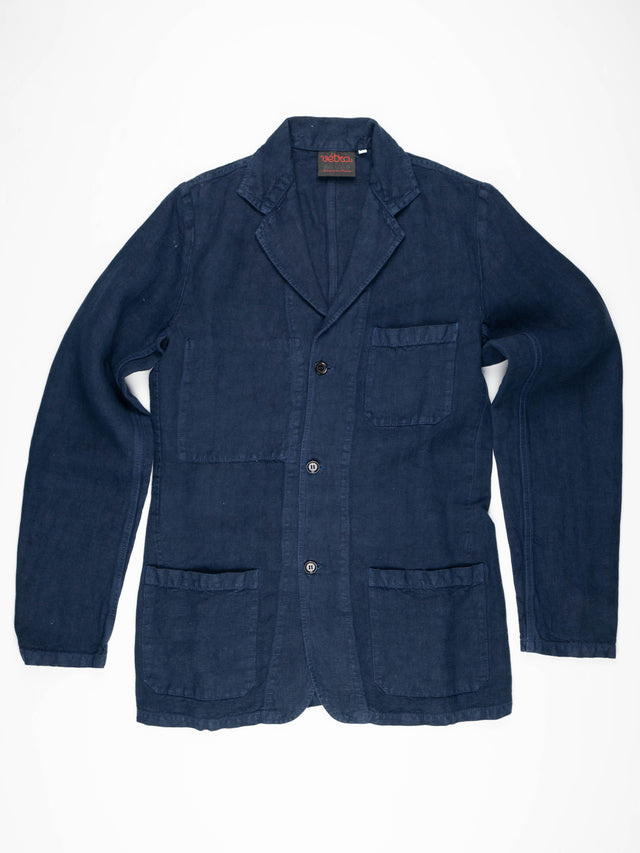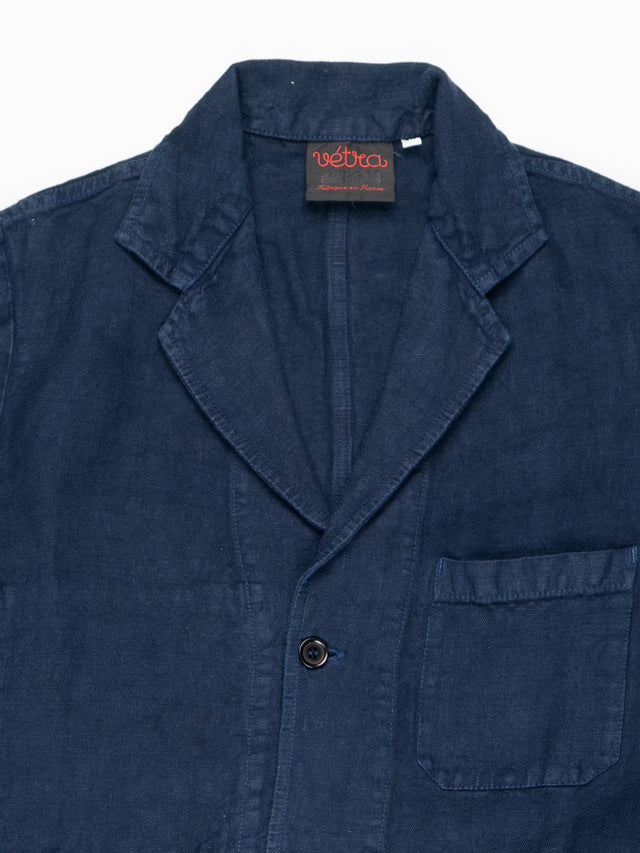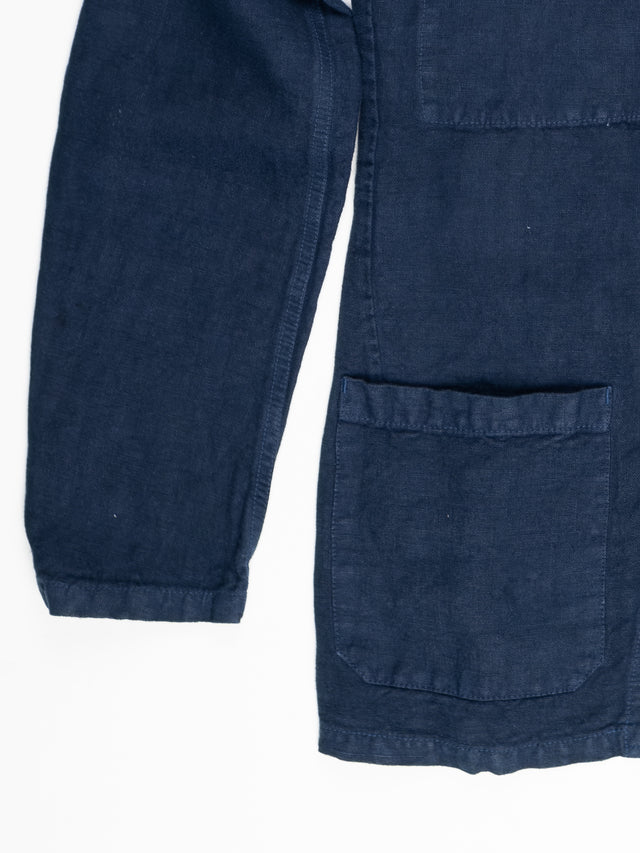 by Vetra
Vetra Heavy Linen Workwear Blazer - Navy
The Vetra  Blazer is a superb addition to any wardrobe. Made with traditional methods and materials in France, it boasts a rugged garment dyed canvas and premium construction. The blazer includes two waist pockets and a breast pocket for added functionality. With a regular, unstructured fit that stays true to size, this blazer is perfect for any occasion, whether dressing up or down..
Product Details
100% Linen

Garment dyed canvas

Traditional French workwear
Blazer style
3 Front patch pockets
One internal pocket

Button front

Made in France

Sizing
Fits true to size. French Sizing - 42 = S, 44 = M, 46 = L, 48 = XL, 50 = XXL
About the Brand
Vetra began in Paris in 1927 when its founder Edouard Beerens opened a small factory producing cloths for workers around the city. Its name derives from "vêtements du travailleur", clothes for the worker. True to its history Vetra still produces traditional french work wear pieces, all still made in France that posses a comfort and honesty that makes them so appreciated. Their iconic heavy cotton twill workers jacket is often imitated but never but never equaled and is as relevant today as ever before.
Pickup currently unavailable