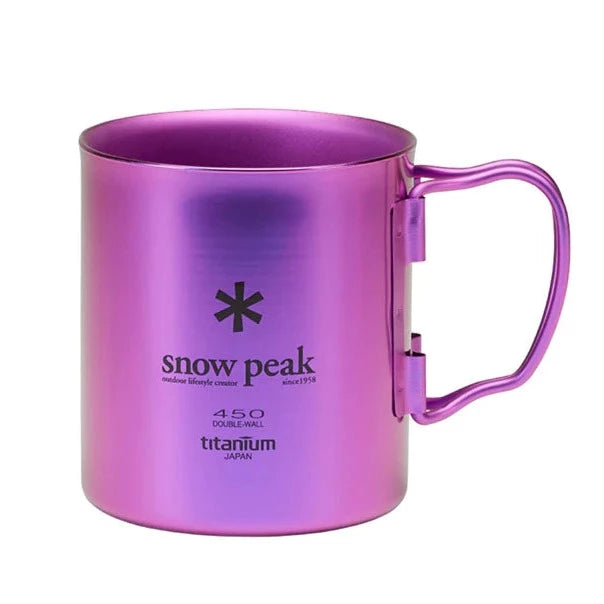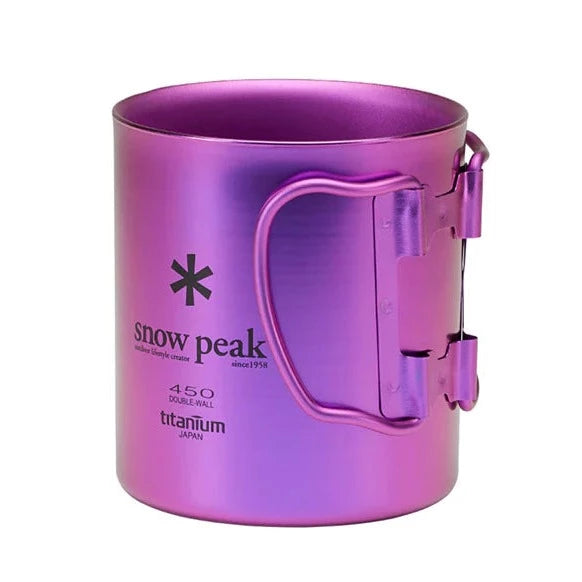 by Snow Peak
Snow Peak Titanium Double wall Cup 450ml Cup - Purple
The time-honored tradition of camping mugs, with a brilliant anodised colour, this double-wall, insulated titanium mug will keep your coffee or tea warm when you need it. Built to withstand any adventure without adding weight to your pack. Foldable handles ensure this mug takes up minimum space in your pack.
*Please note. Double wall titanium cannot be placed over an open flame.
*Please note, to preserve the printed logo on your mug we recommend you wash the item by hand, dishwashing may cause the printing to lose adhesion and come away from your mug.
Product Details
Made from ultralight Japanese Titanium

Double wall insulated construction

Foldable handles
450ml volume
About the Brand
Snow Peak is synonymous in Japan with spending time in the great outdoors. Founded by Yukio Yamai in Sanjo City, in the Chetsu region of Niigata Prefecture in 1958 producing superior climbing gear after finding nothing of quality in the market. In the 1980's they shifted focus and became the leading innovator of camping gear as popularity increased. This is no ordinary gear and many would say that Snow Peak are the global leaders in this field.
In 2014 they launched their first apparel collection spearheaded by Yukio's granddaughter, Lisa Yamai who combined technical, highly functional outdoorswear with fashion producing garments that equally match function with form. Outdoor clothing for the new enthusiast or urban explorer alike.
Pickup currently unavailable