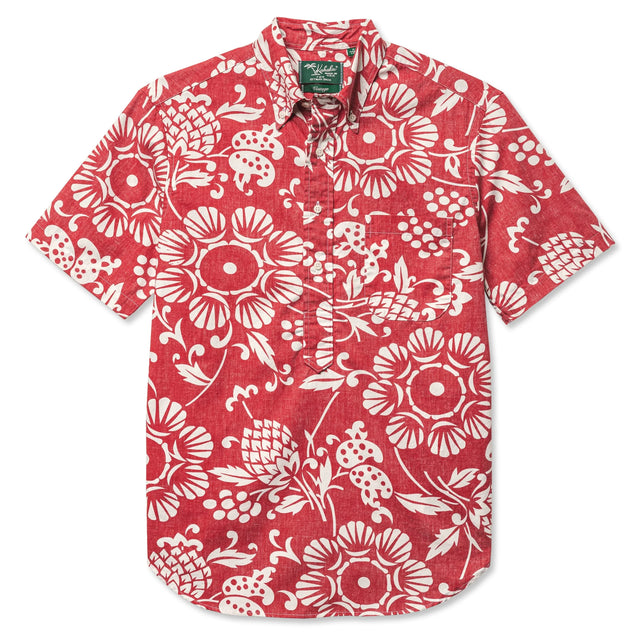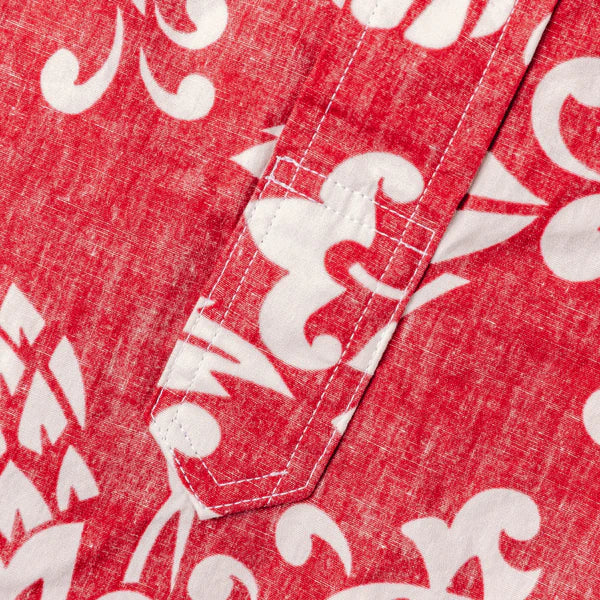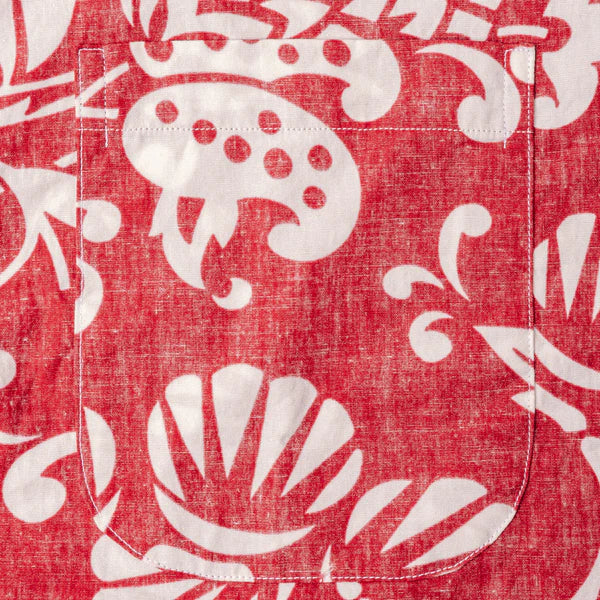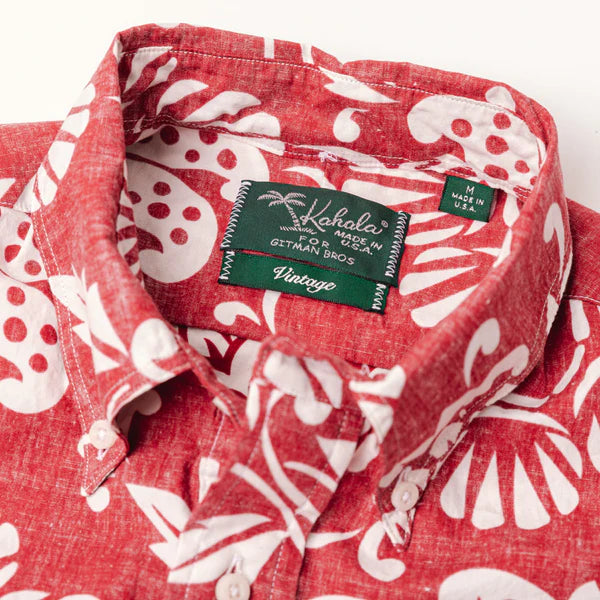 by Gitman Vintage
Gitman Vintage Duke's Pareo Popover Short Sleeve Shirt - Red
One of two fabrics in the Gitman Vintage collection with legendary Hawaiian shirtmaker Kahala, this print was made popular thanks to its connection to Duke Kahanamoku. For the uninitiated, The Duke, as he is more commonly known, brought surfing to the masses, won five Olympic medals for swimming, and was a huge fan of Kahala's shirts!
Gitman recreated Duke's Pareo as it was originally released in 1960: reverse-side printed in blue and red in the popover style. Duke's Pareo has since become a symbol for Kahala, and they are incredibly proud to have partnered with them on this project.
Product Details
Lightweight cotton
Collaboration with Kahala Co.
Duke Kahanamoku floral pattern
Reverse-printed
Classic Popover silhouette
Button-down collar
Single chest pocket
Relaxed fit
Washed for softness and comfort
Made in the U.S.A.
Sizing
About the Brand
In 1932, Brooklyn based shirt-maker Max Gitman left New York and opened the Ashland Shirt & Pyjama Company in the coal mining town of Ashland, Pennsylvania. With his two sons, Alfred & Sheldon, he ran the factory as a contract shop until 1978 when the Gitman Bros. brand was born. Today, they are one of the few remaining shirt-makers with all production based in the USA.
Launched in 2008, Gitman Vintage pays tribute to the brands rich heritage with a unique interpretation of the past. Each season, They return to the company archives and select fabrics from old line books, tweaking them with dyes and reworking patterns, scale and construction. Their philosophy has always been to bridge the old and the new, so they continue to honour the importance of the button down Oxford and classic chambray while continually pushing the boundaries of a traditional shirt-based collection with everything from pineapple prints to Japanese indigos and rip-stop nylon.
Pickup currently unavailable