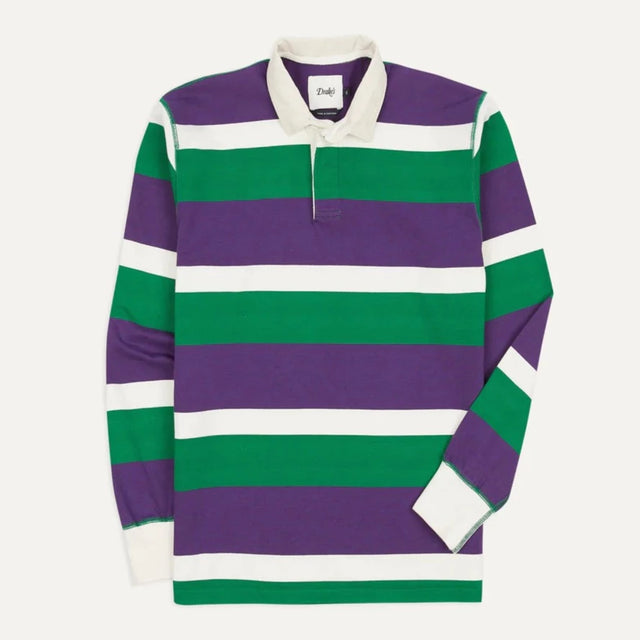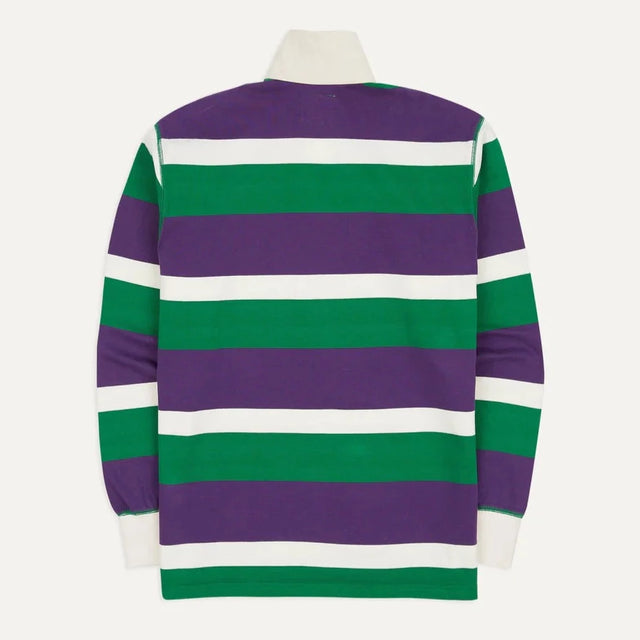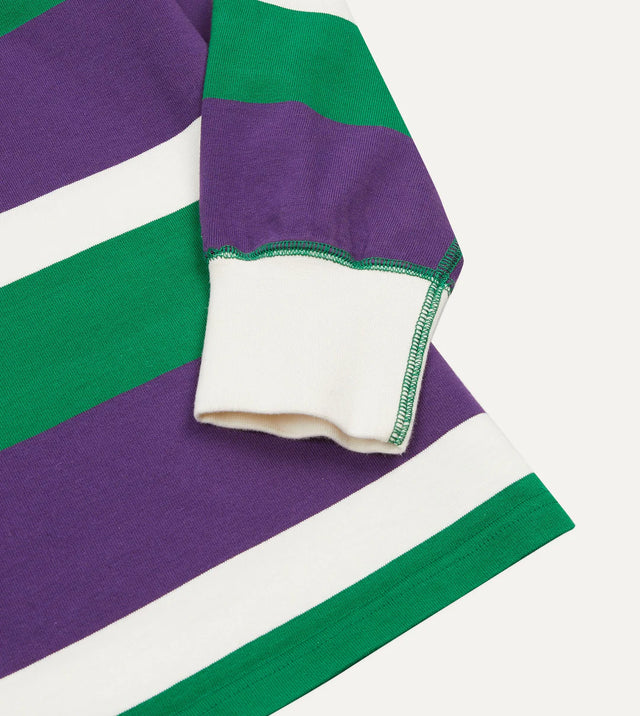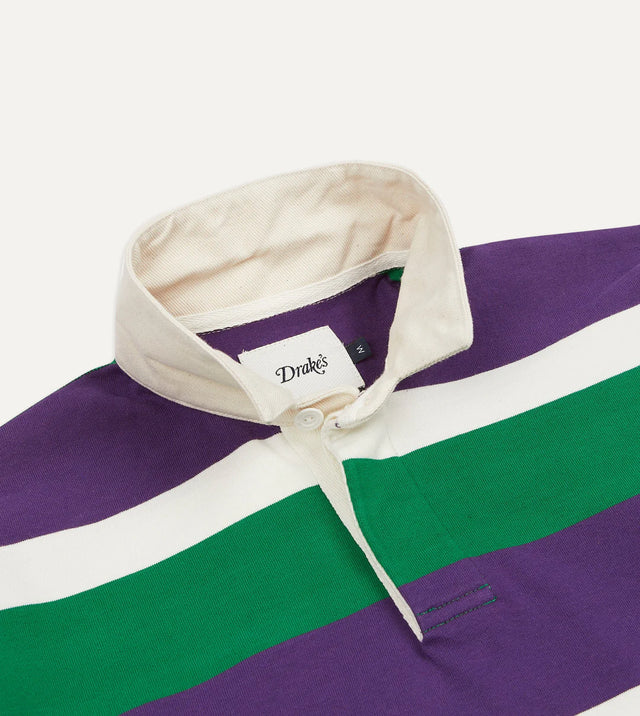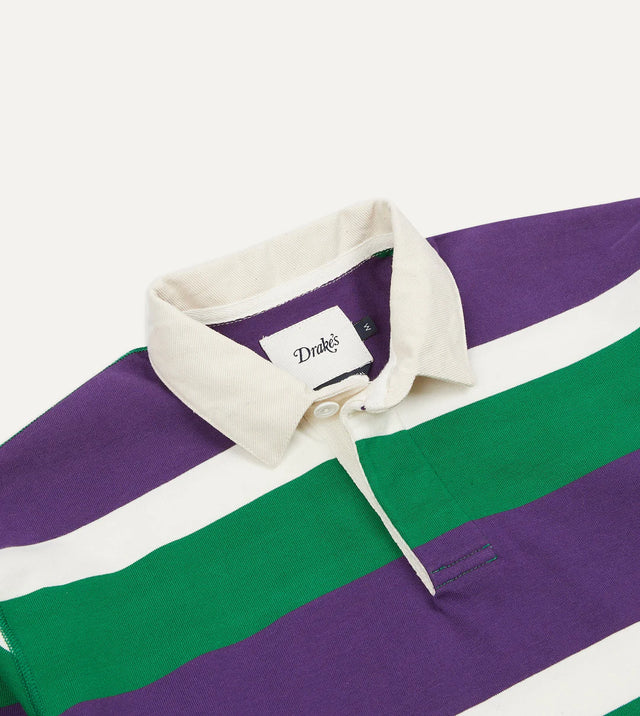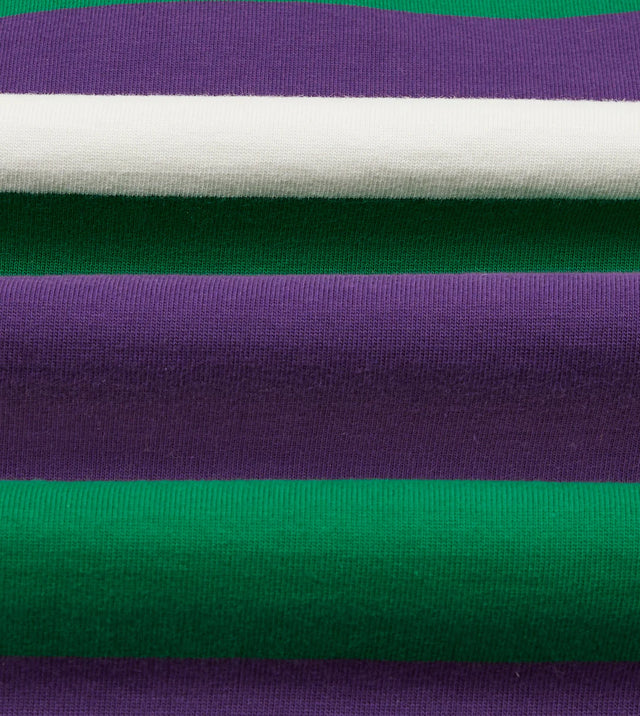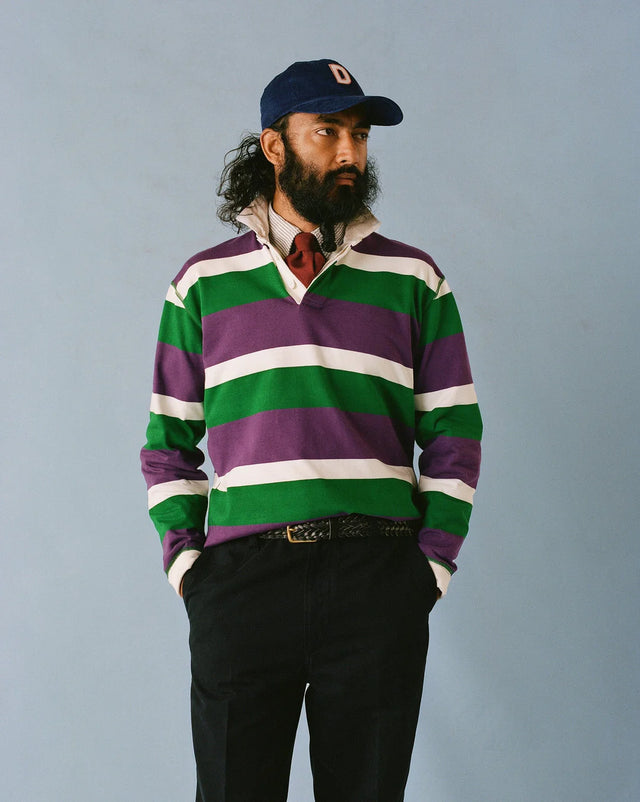 by Drake's
Drake's Stripe Cotton Rugby Shirt - Purple/Green/White
The rugby shirt has steadily become a staple ofthe Drake's collections, and this time around is no different. Cut from a densely knitted cotton, our idiosyncratic take on an enduring bit of vintage sportswear has a substantial feeling to it, as well as a certain tactility.
For Drake's rugbies, they have created a pattern inspired by their shirts – the collar in particular takes its cues from their 'English Classic' style – by working closely with their shirtmakers to create a fit that is a bit less baggy and sporty, and more refined and elegant.
The resulting pattern was one with a slightly trimmer body and a higher armhole, making the shirts perfect for wearing with tailoring, unlike their more traditionally shaped cousins.
Product Details
100% Cotton
Made in Portugal
Ribbed Hem and Cuffs
Rubber Buttons
Covered Placket
Contrasting Collar
Fits True to Size, for Layering, Consider Sizing Up
About the Brand
The Drake's story starts in 1977 when Michael Drake started selling a small range of colourful scarves bearing his name. Moving into the production of ties and accessories soon after with an easily recognisable handwriting which gained popularity quickly. Drake's continues to produce the finest quality products with their signature style, the ties all completely hand made in their London factory and clothing and other accessories with some of the worlds best manufactures. Now under the creative guidance of Michael Hill the brand uses a modern viewpoint on design while utilising time honoured skills and techniques to create truly unique pieces.
Pickup currently unavailable