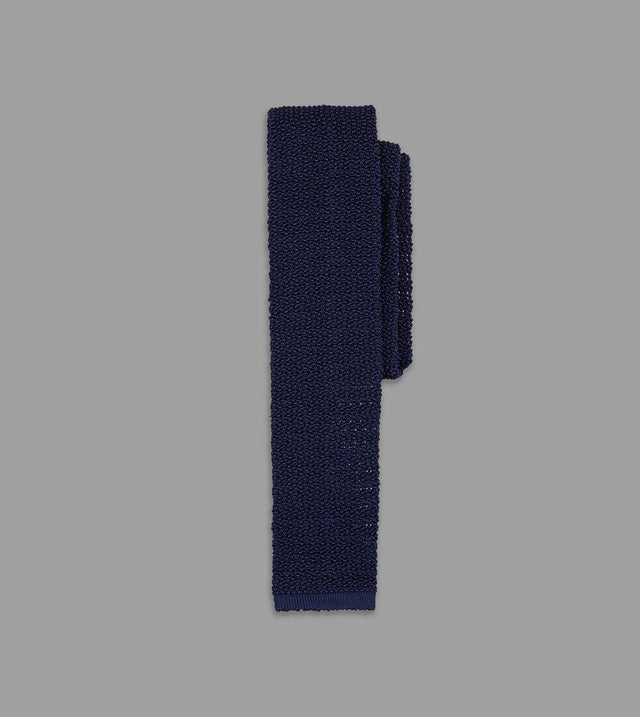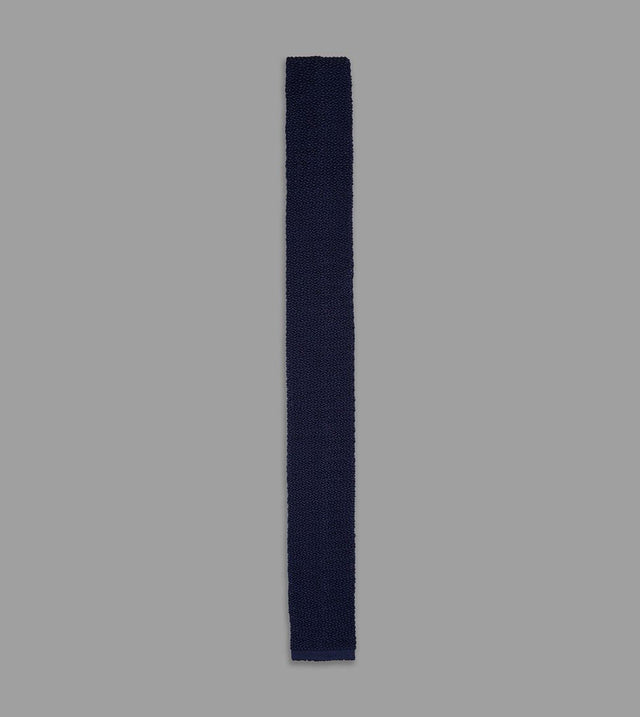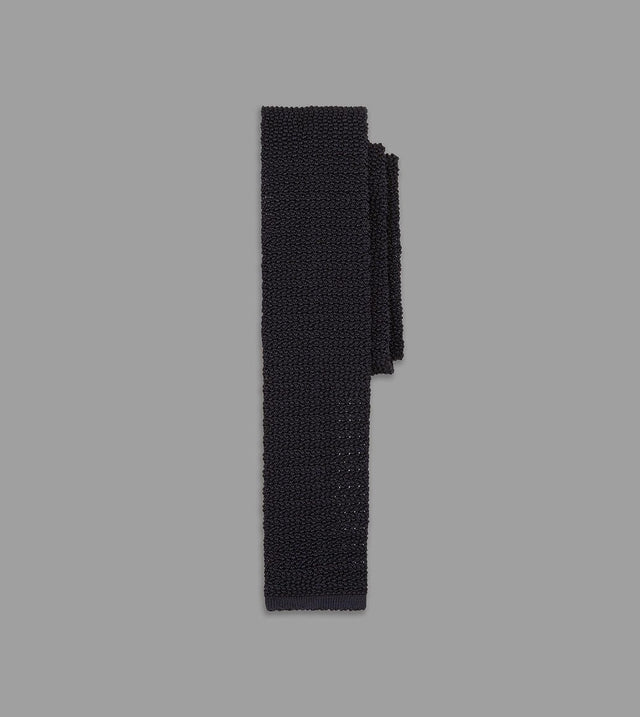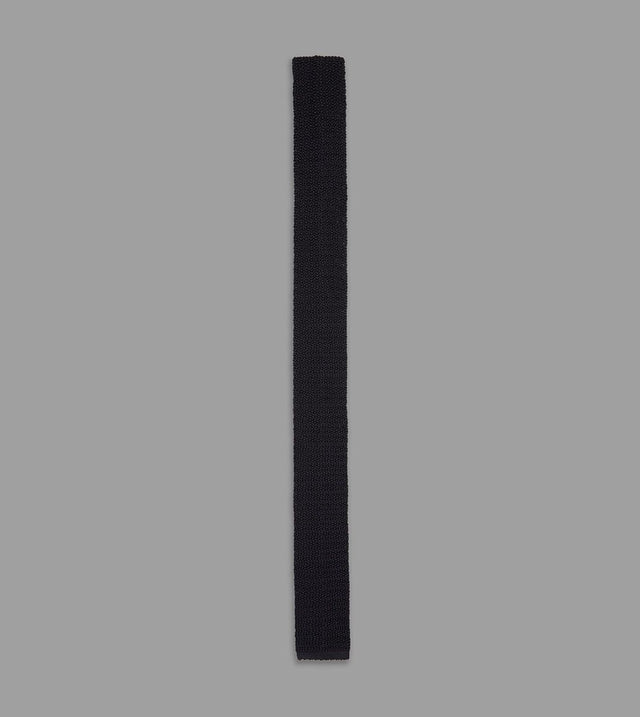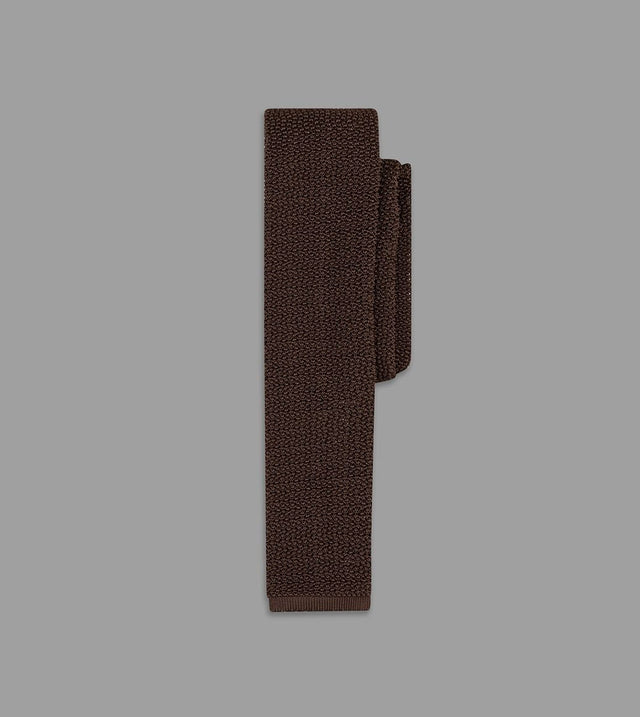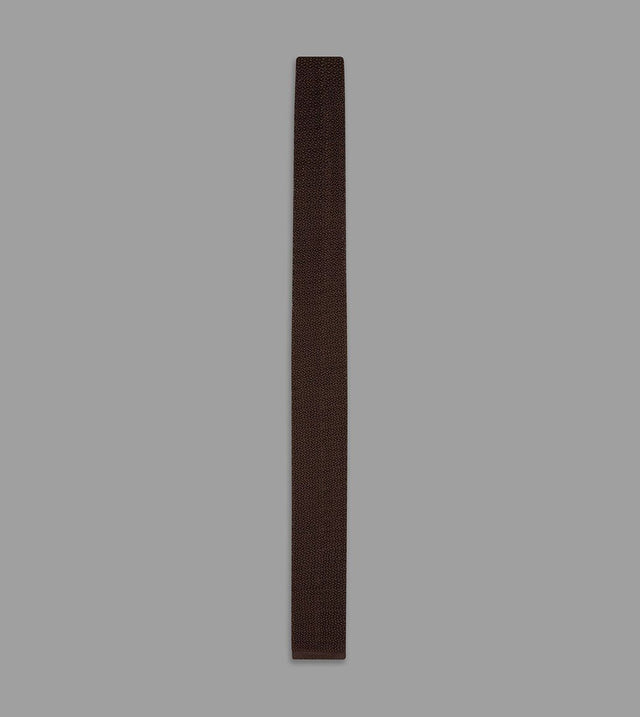 by Drakes
Drake's Knitted Silk Solid Colour Tie
Made in Germany, a more textured casual choice. 100% silk. Drake's knitted ties are the epitome of sartorial refinement. Crafted from quality raw silk and spun, dyed, and finished in Switzerland, the ties are knitted on hundred-year-old frames, which are slower than modern machinery, but ensure a superior quality. Drake's are famous for their crunchy, 'cri de la soie' hand, the true mark of quality in knitted silk neckwear.
Product Details
Solid Design
100% Silk
Made in Germany
Length varies from 139cm/54.72" -142cms/55.9"
Width varies from 6cm/2.36" - 6.5cm/2.56"
Please note Drake's knit their ties slightly shorter than standard to account for a small amount of natural stretch.
About the Brand
The Drake's story starts in 1977 when Michael Drake started selling a small range of colourful scarves bearing his name. Moving into the production of ties and accessories soon after with an easily recognisable handwriting which gained popularity quickly. Drake's continues to produce the finest quality products with their signature style, the ties all completely hand made in their London factory and clothing and other accessories with some of the worlds best manufactures. Now under the creative guidance of Michael Hill the brand uses a modern viewpoint on design while utilising time honored skills and techniques to create truly unique pieces.
Pickup currently unavailable